We're laying it all out with our FabFitFun Box Review! The subscription box includes beauty, wellness, fashion, and fitness items each season at a steep discount! You get over $200 worth of goodies for $50!
Our FabFitFun Winter 2019 box wasn't as exciting as our Fall one, but we were still pretty pleased with it. Below, we'll share a little bit about FabFitFun, some hacks to getting the best items possible, and share what was in the Winter 2019 box!
What is FabFitFun?
FabFitFun is a subscription box with full-size beauty products, accessories, home decor, fashion, and fitness items. They also offer customization and add-on products.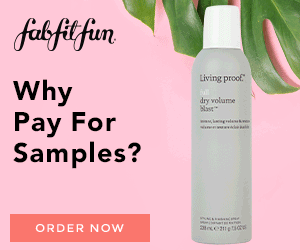 We love:
The full-size items from brands like Tarte, Rebecca Minkoff, Kate Spade & more.
$200+ in every box
Getting to try products we'd not try otherwise
We don't love:
We've not scored the "best" items in either of our boxes
Customization option isn't super clear (but we'll help with that in this post!)
Do you have a FabFitFun promo code or coupon?
Yes, you can get $10 off FabFitFun using the code PPP10 when you join here!
How often do FabFitFun boxes come?
There is a new FabFitFun box for each season! They ship in March, June, September, and December.
When you sign up, you'll receive a box to start, and then you can choose if you want to get the next season's box.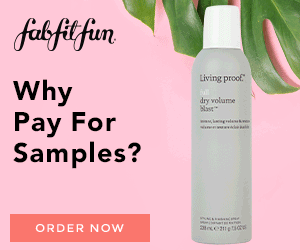 How much does FabFitFun cost?
FabFitFun costs $49.99 per quarter for a seasonal member or $179.99 per year for annual members.
If you use our discount code, you can get it for $39.99 though!
Can you pick what's in your FabFitFun box or customize it?
You can customize one or more items in each box by logging into your FabFitFun account and clicking "Customize".
While everyone has the chance to customize a couple products in their box, annual members get to choose more products and get early access to customize.
Customization Hacks
So I have to say – the customization option had me excited at first and left me feeling super annoyed after receiving my first box.
When you sign up, you'll have 1 hour to customize your preferences (not products). Then, when a new box is about to ship, annual members (aka select members) get an email notification and early access to customize their box's products.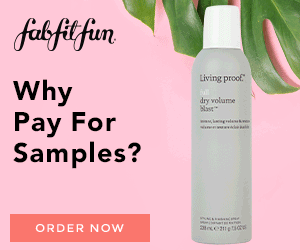 After 3 days, seasonal members can customize their box as well.
BUT – seasonal members don't get an email notification
. You'll need to keep an eye on
FabFitFun Events page.
Typically, the Spring Box's customization is in February. The Summer Box's customization is May; the Fall Box's customization is July. The Winter Box's customization is October.
So be on alert if you want to pick what goes in your box!
What is in the FabFitFunBox 2019Winter Box?
Every FabFitFun 2019 Winter Box included DryBar Prep Rally Prime & Prep Detangler spray and a Makeup Eraser. They also added in a surprise — either the INC.redible NailsInc Thirsty Hand Mask Duo or Cuccio Somatology Calm + Clean Epsom Salt Hand + Body Wash.
The Winter 2019 box also includes several different options that members could customize.
These items are:
Kate Somerville Goat Milk Moisturizing Cream
UnHide Lil' Marshmallow
Jonathan Adler Fleur De Sel Ceramic Candle
R+Co. Television Perfect Hair Shampoo + Conditioner
Rebecca Minkoff Marled Beanie & Arm Warmer Set
PJ Salvage Faux Trim Cable Slippers
Erno Laszlo Pore Cleansing Clay Mask
ban.do Bluetooth Shower Speaker
LashesMD Eyelash Conditioner
Adore by Swarovski Organic Circle Bracelet in Rose Gold
Battington Lashes Monroe 3D Lashes + Glue Kit
Karuna Face For All Face & Eye Mask Set
Rodial Soft Focus Glow Drops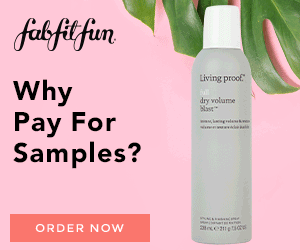 Select Members (aka annual members) got to choose from:
LXMI Pure Nilotica Melt
Vooray Sidekick Crossbody Bag
Beauty Bakerie Proof is in the Puddin' Palette
Paper Source 12 Month Rose Floral Planner
AHAVA Salt Bag
Vera Mona Color Switch Solo
frank body Original Coffee Scrub
We received:
DryBar Prep Rally Prime & Prep Detangler spray
Makeup Eraser
INC.redible NailsInc Thirsty Hand Mask Duo
Kate Somerville Goat Milk Moisturizing Cream
Erno Laszlo Pore Cleansing Clay Mask
Adore by Swarovski Organic Circle Bracelet in Rose Gold
Paper Source 12 Month Rose Floral Planner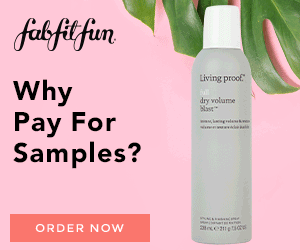 Our FabFitFun Review
We loved our Fall Box, but the Winter box was a bit of a disappointment.
We saw others getting the slippers and blanket, and we were bummed we didn't get them.
Apparently – customization is key, and we missed it this go around!
Is FabFitFun Worth it?
Despite being a little disappointed with this box, we felt like we got $50 out of it even not being 100% happy with the selection. So we'll continue to do it in the Spring too.
What are FabFitFun add-ons & how do they work?
Along with your box, FabFitFun members can also add-on items at a discount. You'll get an email when the add-on period opens, and you'll want to act super fast because items sell out quickly!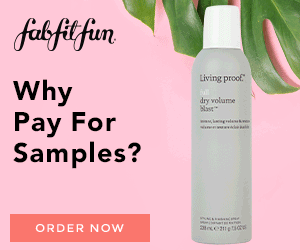 Annual FabFitFun Membership Over Seasonal Membership
I personally chose the seasonal membership instead of the annual membership because you only saved about $20 by opting for the annual option.
With that said, annual members are also considered as Select Members. This means they also get some cool perks.
Select Member Perks
Save $20 on FabFitFun through the year ($5 off each box),
Get your box faster,
Early access to add-on and edit sales,
First access to customize your box,
Bonus customization options,
and More!
How do you sign up for FabFitFun?
You can sign up for FabFitFun here and save $10 with the code PPP10.
You'll enter your email address and click "Get the Box" to sign up. Then, you'll just fill out the form.
After filling out the form, you'll be able to do your personal survey to help customize your box and have access to the FabFitFun dashboard.

Did our FabFitFun review help you?
You may also like: